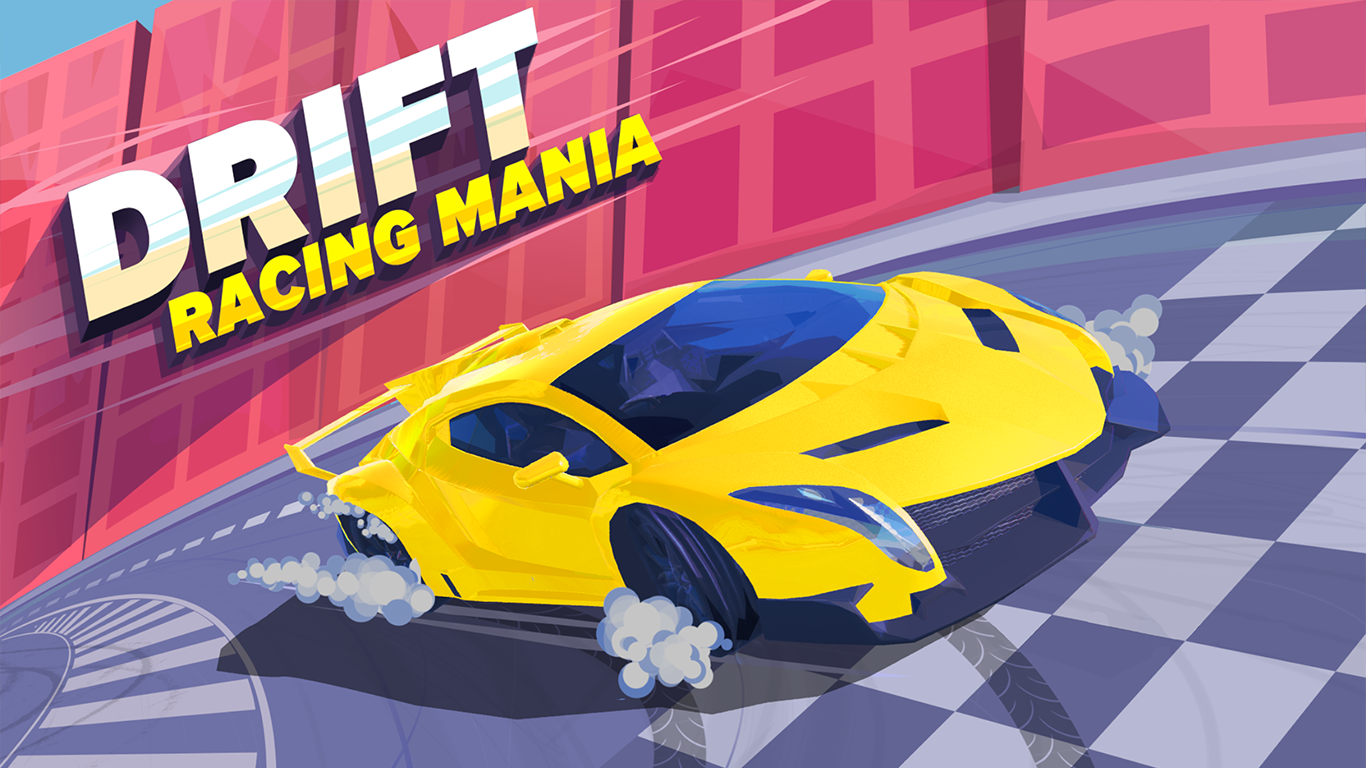 Drift Racing Mania
A downloadable game for Windows
Drift Racing Mania is just the beginning of an era of non-stop drift racing, where you go full throttle with nitro and dive into this fever of drifting.
Get ready to drive high-performance cars and make them drift at high speed in tracks designed specifically for drift racing.
Drift Points grow proportionally to drift angle, drift time and speed. If points reach every multiple of 100 again, Drift Combo is increased by 1 again. This works only if you keep drifting without too long interruptions between one drift and the other (less than 1 second), otherwise Drift Combo multiplier will be reset to 1.
Proximity multiplier is increased when you drift with the back of the car near a wall (less than 1.5 meters) proportionally to closeness. You'll notice this bonus with a slow motion effect and a text showing the multiplier factor. If you hit anything you'll lose your partial points and all multipliers.
Drift Racing Mania game represents a corollary of drift based racing games, more precisely they are a drift technique's based on a car's steering ability to achieve sideway movement.
Be an expert and Furious Drift racer, perform drifting and burnouts. Real Drifting is combined with stunning visuals and high-fidelity graphics.
Start drifting through the challenging tracks full of obstacles and bonuses of Drift Race and try to win the level and earn some money.
Improve your racing and drifting skills and earn virtual money to buy new exotic cars.
Get ready for the most Realistic and Exciting Drift Experience on Windows Store.
If you are in the mood for drifting, you have come to the right place. It's always game time!
Download the game Drift Racing Mania for free, and join the fun!
◆◆◆◆◆ Drift Racing Mania Features ◆◆◆◆◆
✓ Realistic 3D graphics
✓ 5 Amazing Drift Cars
✓ 5 Amazing racing tracks: Industrial, Downtown, Village, City, and Highway with beautiful skylines
✓ Show your drifting skills by driving close to the walls and earn more drift multiplier
✓ Compete and unlock secret cars
✓ Real engine sounds for every car
✓ Turbocharger, gearbox and tires sounds
Please take your time to rate your experience with this fun game Drift Racing Mania and write a short review.
We will be grateful to hear your opinions and improve - whenever needed - in future versions.
Have a nice time playing Drift Racing Mania!
Purchase
In order to download this game you must purchase it at or above the minimum price of $2 USD. You will get access to the following files:
Also available on

Comments
Log in with itch.io to leave a comment.
Bug Report
Playing it on Windows 7 with an HD3000 intel graphic card (1.5 GB Ram, DirectX11/OpenGL 3.3 compatible, and driver version 9.17.10.4229) and an Intel(R) 6 Series/C200 Series Chipset Family High Definition Audio, I've noticed that:

- in options menù, audio settings are uneffective;
- with every graphic setting many 3d scene models are covered by a translucent pink/violet texture that ruins all their colors; maybe it's something related with baked shadows or alpha textures (?);
- during any drifting session, "Quit" button menù is uninteractive;
- at first run, opening the options menù (while game is in fullscreen mode) game switch to windowed mode (even if there is no option to set this sceen mode);
For further details, at this link you can find some screenshots and an automatically generated output.log: Drift_Racing_Mania_Bug_Report;
Thanks for your attention and your work.